India and Russia to Sign Diamond Supply Agreement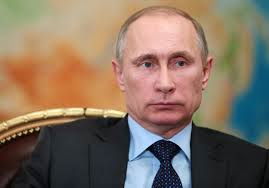 India hopes to sign a diamond supply agreement with Russia during the visit of Russian President Vladimir Putin to the country later this week.
Putin and Indian Prime Minister Narendra Modi are scheduled to deliver speeches at the opening session of the World Diamond Conference taking place in New Delhi on December 11 and 12.
Gem & Jewellery Export Promotion Council (GJEPC) Chairman Vipul Shah said of the GJEPC's initiative for global diamond trade, "India is the [world's] major diamond polishing hub and Russia, which is poised to spend significantly in diamond exploration in the future, are natural diamond partners and are expected to gain enormously with the direct partnership proposed by the industry.
"The visit of Vladimir Putin, President of Russia, to India during the World Diamond Conference is of great significance and we are hopeful that our proposals for direct sourcing and a special notified zone in India and the revised structure are accepted and announced at this forum."
An agreement on direct sourcing of rough between Russian diamond mining giant Alrosa and India is expected to be signed during the conference.
Leading officials of diamond and jewelry companies and organizations will be taking part in the conference to discuss the future consumer market for polished diamonds and diamond jewelry, and to debate the tools and measures needed to create demand among younger consumers in particular for diamonds.
The first day of the conference will hear about various aspects of marketing diamonds and diamond jewelry. The speakers include De Beers Executive Director Stephen Lussier, Alrosa President Ilya Raschin and vice president Andrey Polyakov, Rio Tinto Diamonds CEO Jean Marc Lieberherr, and Endiama CEO Antonio Carlos Sumbula.
There will be a panel of leading retail jewelers, including Kent Wong, CEO of Chow Tai Fook, Darshan Mehta, of Reliance Brands, Oded Edelman, Founder and CEO of online retailer James Allen, and Karim Merchant of Pure Gold, Dubai.
Alex Popov, Chairman and CEO of the WDMF, will outline the marketing and promotion perspectives of the industry in the changing luxury market, followed by insights from Emilie Mellerio, president of the world's oldest jewelry brand – Mellerio dits Meller – with a public discussion to follow.
The second day will feature panels that will discuss the diamond industry's current issues. World Federation of Diamond Bourses (WFDB) President Ernie Blom, International Diamond Manufacturers Association (IDMA) President Maxim Shkadov, CIBJO President Gaetano Cavalieri, and World Diamond Council (WDC) President Edward Asscher, together with leaders of the Bharat Diamond Bourse and the GJEPC will discuss issues of financing, CSR and other matters with bankers, including Erik Jens of ABN AMRO, Arundhati Bhattacharya of the State Bank of India and others.
Government officials who will address at the event include Walter K. Chiadkwa, Minister of Mines and Mining Development of Zimbabwe, and Ngoako Ramatlhodi, Mining Minister of South Africa.
---